AART Management Staff
Michelle Sullivan, Executive Director
Michelle Sullivan oversees the operations of the entire organization and is responsible for fundraising and outreach. Ms. Sullivan has over 21 years of experience in nonprofit management, relationship building, and fundraising. She has a B.A. in Political Science and a Juris Doctorate. Her favorite children's book is Chrysanthemum.
Julie Brunson, Program Director
Julie Brunson oversees program operations at all AART locations and sessions. Ms. Brunson has 28 years of experience in early childhood development, social work, and working with low-income families. She is well versed in initiating and maintaining collaborative relationships with schools and community groups and has experience as a director of several non-profits and children's centers. She holds a B.S. in Psychology with a concentration in early childhood education. Her favorite children's book is Caps for Sale.
Jennifer Stecklow, Business Development & Communication Director
Jennifer Stecklow is an educational enthusiast who has spent the last 20 years helping organizations build innovative educational technology solutions. She has coached university faculty transition from face-to-face learning to virtual delivery, built a robust and thriving customer education program for large educational technology companies, and was the first strategic hire at an educational startup brought on to build critical operational, product, and business solutions needed for a growing company. At AART, she is responsible for telling the organization's story in grants and other communications mediums. She also helps build technology solutions so operations can run smoothly so the team can focus on developing the leaders of tomorrow. Her favorite children's author is Mo Willems and her favorite book is Don't Let the Pigeon Drive The Bus!.
Monique Duke, Director of Finance
Monique Duke is responsible for all financial processes, company financial planning, and strategy. Ms. Duke has 18 years of experience working in corporate financial accounting and over 20 years of experience working with nonprofit organizations. She was involved with many leadership aspects of the nonprofit groups, including money management, fundraising, and event planning. She has a B.S. in Business Management. Her favorite children's book is Toot & Puddle.
AART Board of Directors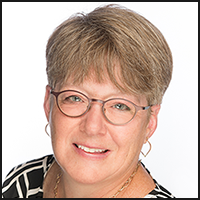 Chair, Tamar Datan
Tamar Datan has worked to advance education as well as economic, environmental, social, and racial justice for over three decades. Born in Jerusalem, Israel, she also lived in Illinois, West Virginia, Indiana, Pennsylvania, and Massachusetts before moving to Loudoun County in 1997. In addition to management and executive roles in the nonprofit sector, Tamar has served on 14 nonprofit boards and public service commissions (chairing seven of them) and is a devoted member of the UU Church of Loudoun. Since 2015, she has been Senior Advisor at NPAG, an executive search and talent strategy consulting firm. The longer she works to advance opportunity and prosperity, the more convinced she is that an ounce of prevention is worth more way more than a pound of cure. That's why she happily completed AART's IRS 501c3 application and has loved serving on the AART Board since its inception. Her favorite children's book is The Little Engine That Could.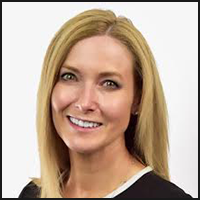 Vice Chair, Lara Major
Lara Major is an educational consultant with Major Consulting LLC. She has over 20 years of experience facilitating professional development of teachers in early literacy instruction. Lara has worn many hats in the field of education including public school teacher, reading specialist, program director, curriculum and assessment developer, and university adjunct instructor. Her years spent in classrooms helped her see how hard it is for children to achieve success when they lack access to quality early childhood education. Lara's favorite activity is reading books to young children, but she can also be found doing outdoorsy things like hiking, biking, and taking care of farm animals. Her favorite children's book is George and Martha by James Marshall.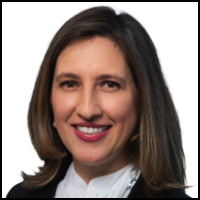 Treasurer, Mariana Ippolito
Mariana Ippolito is the CFO of Credit Builders Alliance, a national nonprofit network headquartered in Washington,DC, whose mission is to help improve the Credit Building and Financial Inclusion capacity of its members. Mariana has served on the board of AART as Treasurer since 2017. She strongly believes that investment in early education is critical to foster a child's lifelong love for learning, perseverance to achieve higher education and eventually a path for economic mobility. She is fond of her native Colombia, where she graduated as an Economist from Universidad de los Andes. After working for the Colombian Export Promotion agency, she pursued an MBA at Georgetown University. Upon graduation she worked at PricewaterhouseCoopers in McLean, VA and after some years of consulting life she decided to dedicate herself to raise her two children. During this time she volunteered at her children's preschool and school and co-chaired the APT Multicultural Committee. During her spare time, Mariana loves to read fiction books, her favorite authors are Gabriel García Marquez and Carlos Ruiz Zafón and her favorite children's book is Poesias Infantiles by the Colombian poet Rafael Pombo.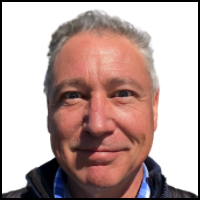 Secretary, Christopher D'Arcy
Christopher D'Arcy came to AART via volunteering at one of the AART sites. Chris saw the benefits of the AART program immediately as his daughter, Seraphine, joined the class and graduated in 2011. Chris's background is in financial and commercial printing. His passion is performing children's songs for all ages, and his favorite children's book is Miss Twiggley's Tree, written and illustrated by Dorothea Warren Fox, a heart-warming tale of a ridiculed outsider who lives in a tree, then saves the town from a flood. "When emergencies come, you don't think about you." ~ Dorothea Warren Fox.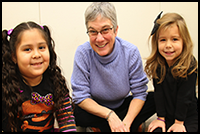 Founder, Sandra  (Sandy) Shihadeh
Inspired by how much her nieces and nephews lightened up the lives of residents at her grandmother's nursing home, Sandy had an idea of pairing eager young learners with elder volunteers in multigenerational programs. In 2007, Sandy piloted an intergenerational reading program at her grandmother's nursing home and AART was born. She served as its first teacher, then as President until 2016. Prior to starting AART, Sandy served as a preschool educator for close to 20 years. Today she is an active volunteer with the Area Agency on Aging as well as Loudoun Volunteer Caregivers, where she also sits on the Board of Directors. She grew up outside Philadelphia, moved to Loudoun County in 1991, and is a longstanding member of the UU Church of Loudoun, currently serving on its Governing Board. She has dozens of favorite children's books but forced to choose one, she'd have to say the fabulously illustrated Piggies by Audrey Wood and Don Wood.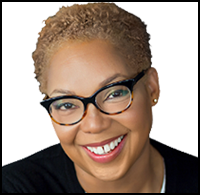 Director, Erin Austin, Erin Austin Law
Erin Austin is the founder of Erin Austin Law and the management consultancy Think Beyond IP. A graduate of Harvard Law, Erin has practiced law for over 25 years, including serving as general counsel, head of business affairs, and COO. Her experience as a lawyer and an executive provides a deep understanding of the intersection between business and the law. She is passionate about using her experience to make capitalism work for all stakeholders. Like so many parents, Erin became obsessed with the differences among early childhood programs when searching for the right program for her now 14-year-old son. In her spare time, she clears brush on her farmette, searches for the perfect gluten-free bread, and plays drums in a rock band. Her favorite children's book was given to her at her son's baby shower, Guess How Much I Love You by Sam McBratney.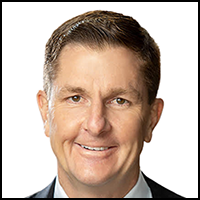 Director, Peter Knapp
Peter Knapp is the founder and Team Leader of The Peter Knapp Realty Group, LLC at Compass Real Estate. A graduate of William and Mary majoring in English, Peter has been an entrepreneur for the last 20 years. He first co-founded Prodocs, which provided Litigation Support Services to law firms. After taking that business from 5 to 50 people, he and his partner sold it and he ventured into real estate. After 6 years in the business, he then founded The Peter Knapp Realty Group, which has sold over 500 homes for over 250 million dollars. Along the way, he aspired to get involved in the community and give back. In 2010, he joined the board at All Ages Read Together. During his tenure, he has served as Chairman for two years and founded Tee Off for Children's Literacy Golf Tournament – a yearly golf tournament that helps support AART's programs. He also serves on the board of 100 Women Strong and The Board of Trustees at Loudoun Country Day School. In his free time, he enjoys anything sports-related, being with his son, Trent, and hanging out with their dog, Pidic. His favorite children's book is Curious George by H. A. Rey and Margret Rey.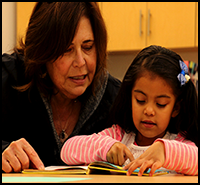 Director, Bobbi Schaufeld
Bobbi has always volunteered in local communities starting in high school with the Multiple Sclerosis Society during summer vacation. It has always been a part of her life and she has instilled that value of service in her family. Instead of Mother Day gifts, she asks her daughters and grandchildren to volunteer their time instead. She previously served on the board of Healthworks and currently serves on the boards of the Equine Rescue League, 100WomenStrong Executive Committee, and the INOVA Foundation board. Her free time is spent with her grandchildren and numerous dogs and horses. Her favorite children's book is Charlotte's Web by E. B. White.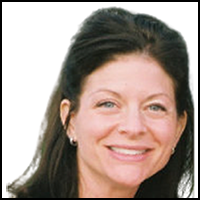 Director, Cindy Schaufeld
Cindy Schaufeld's philanthropic mentoring started when she was very young. Her mom helped those in need in our community by giving her time, cooking, and love. Her mom would bring her along as she visited community sites and helped those who needed it. Cindy observed and absorbed everything her mom did which led to her joining the board at All Ages Read Together. At her first classroom observation, Cindy felt the same passion and love that her mom did when she was giving back to her community. Cindy believes great things happen when we give our time, effort, and love to our communities! Her favorite book is Where the Wild Things Are by Maurice Sendak.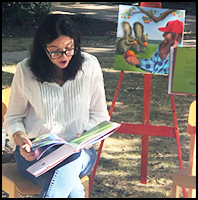 Director, Karen Schaufeld
Karen G. Schaufeld is a philanthropist, author, entrepreneur, and lawyer, and is the co-founder of AART. She is also the founder and President of 100WomenStrong, a granting organization that invests in Loudoun County, Virginia. She serves as CEO of SWaN Hill Top working to redevelop Hill Top House Hotel in historic Harpers Ferry, WV, and as CEO and Co-Founder of Altor Locks, a company that creates innovative security products like bike locks and trailer hitch locks. She is an advocate for the growth of renewable energy in Virginia and founded PoweredbyFacts.com and VaOurWay to spread awareness about Virginia's energy policy. She serves on many regional advisory councils and board of directors, and has published three books for children, with a fourth coming out next year. She has many favorite children's books, including The Runaway Bunny by Margaret Wise Brown.
Director, Debbie White
Debbie White is an experienced elementary school teacher who has a passion for reading. She holds a Bachelor of Science in Elementary Education from the Indiana University of Pennsylvania and a Master of Science degree in School Guidance and Counseling from The John Hopkins University. Professionally, Debbie was a teacher in an early childhood education school before moving to Maryland to teach for Montgomery County Public Schools. During her 10-year tenure, she taught first and fourth grades. Debbie continues to inspire lifelong readers through her volunteer work – starting book clubs at her children's school, setting up lending libraries at shelters in Washington, DC., and leading reading readiness programs at various sites. One of her favorite picture book authors is Kevin Henkes, the characters and storylines in Chrysanthemum, A Weekend with Wendell, Owen, and other titles that are so relatable to children.
Equal Employment Opportunity
It is the policy of AART that all applicants for employment and all current employees receive fair and equal treatment and not be discriminated against because of race, age, gender, religion, national origin, disability, or veteran status, with respect to hiring, promotion, demotion, recruitment, termination, rates of pay or other compensation. Selection for training and employment opportunities are made solely on the basis of merit, service, and the ability to effectively perform work assignments.