May 17, 2018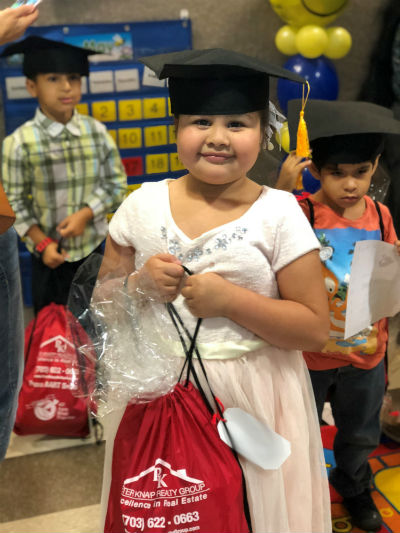 AART graduations are a special time of year, an opportunity to celebrate the accomplishments of our students. Some of our students first arrive at our classes quiet, some struggling to leave their parents or with limited English skills. They also arrive with shy smiles and are eager to learn. One of our parents recently shared that her daughter started AART class speaking not a word of English and now she converses fluently and comfortably in English in and outside of the classroom. Her teachers observed her growing by leaps and bounds. By spring she was a confident and enthusiastic learner who emerged as a leader in the class. Our volunteers share in the excitement, awed by the growth of our students and their newfound confidence.
Graduation celebrations begin with students arriving in their best outfits and parents carrying platters of ethnic cuisine to share. Teachers share what the students have learned, classes sing songs and certificates of achievement are handed out. Proud parents snap photos of their preschool graduate and then the celebratory meal begins!
Summers are challenging for our students as they do not have access to the classroom structure and academics provided by AART classes. We'd like to obtain funding for additional AART classes to continue learning and preparation not only in the summer, but also in our school year programs.
"This year at every graduation I attended, parents approached me to thank me for the opportunity for their children and how much they appreciated how the program prepared their children for school."
– Julie Brunson, Program Director